Chen Guanghao, Mayor of Leshan, and his entourage visited Conch
On January 4th, Chen Guanghao, deputy secretary of the Leshan Municipal Party Committee and Mayor, and his entourage came to Conch Venture for inspection and exchanges. The chairman of Conch Venture Guo Jingbin warmly received the guests and his party. Deputy Mayor of Leshan City Xi Daijin, Secretary General of Municipal Government Wang Bo, General Manager of Conch Venture Ji Qinying, Deputy General Managers Li Jian and Han Jiwu, Director of Conch Venture, General Manager of Conch Environmental Protection Shu Mao, Chief Financial Officer of Conch Venture, Secretary of the Board of Directors Chen Xingqiang, Li Guangsheng, Chairman of Sunway Co., Ltd., and Wang Hairong, Chairman of Baili Technology, participated in the exchange activities.
When investigating the CKB lithium battery recycling project of Conch Ventures, Guo Jingbin introduced that with the introduction of the dual-carbon target, the new energy technology industry has been able to develop rapidly. Conch Venture seized the opportunity to quickly enter the new energy material and lithium battery recycling industry track. , The company and Japan's Kawasaki Heavy Industries have jointly developed the current "China's first and world-leading" lithium battery recycling technology, which will be officially completed on December 28, 2021.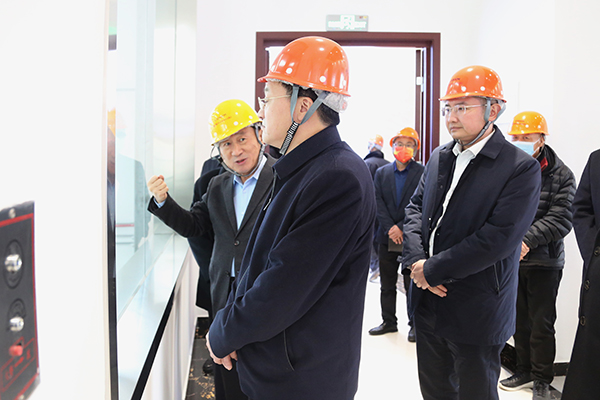 Guo Jingbin pointed out that the CKB lithium battery recycling project has obvious technological advantages, small footprint, continuous automatic production, high lithium recovery rate, no chemicals, and the cement kiln system directly absorbs waste gas, which has good energy-saving, water-saving and environmental-friendly effects.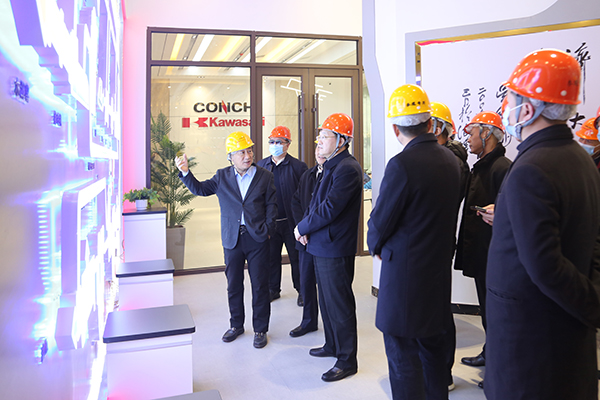 Guo Jingbin said that with the rapid development of the new energy automobile industry, the new energy battery recycling industry will usher in a period of rapid development opportunities in the next 3-5 years. In the future, the company will comprehensively consider the market scale, economic benefits, investment cost and other factors, and grasp the project development layout, promote the global layout with project pilots, and achieve systematization, scale and industrialization.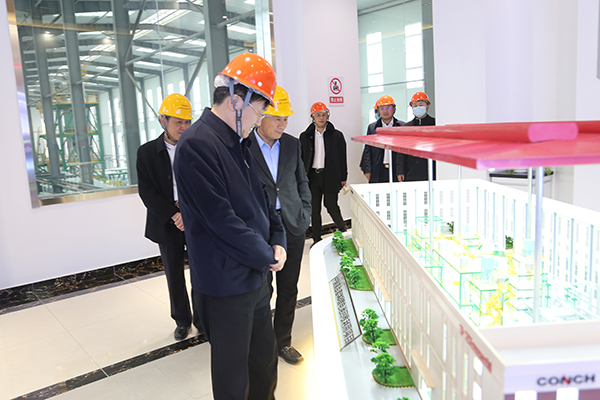 Chen Guanghao affirmed Conch Venture' s achievements in the fields of environmental protection and new energy in recent years. He pointed out that Leshan City is one of the central cities in the Chengdu Plain planned and constructed by the Chengdu-Chongqing City Group. It is an important industrial city in Sichuan Province with a complete range of industries and a good foundation for development. He said that he welcomes Conch Venture and Leshan City to carry out extensive cooperation and exchanges in environmental protection, new energy and other fields to achieve mutual benefit and win-win results.
After the on-site inspection, the two parties had a meeting in the 528 conference room of Conch International Conference Center.